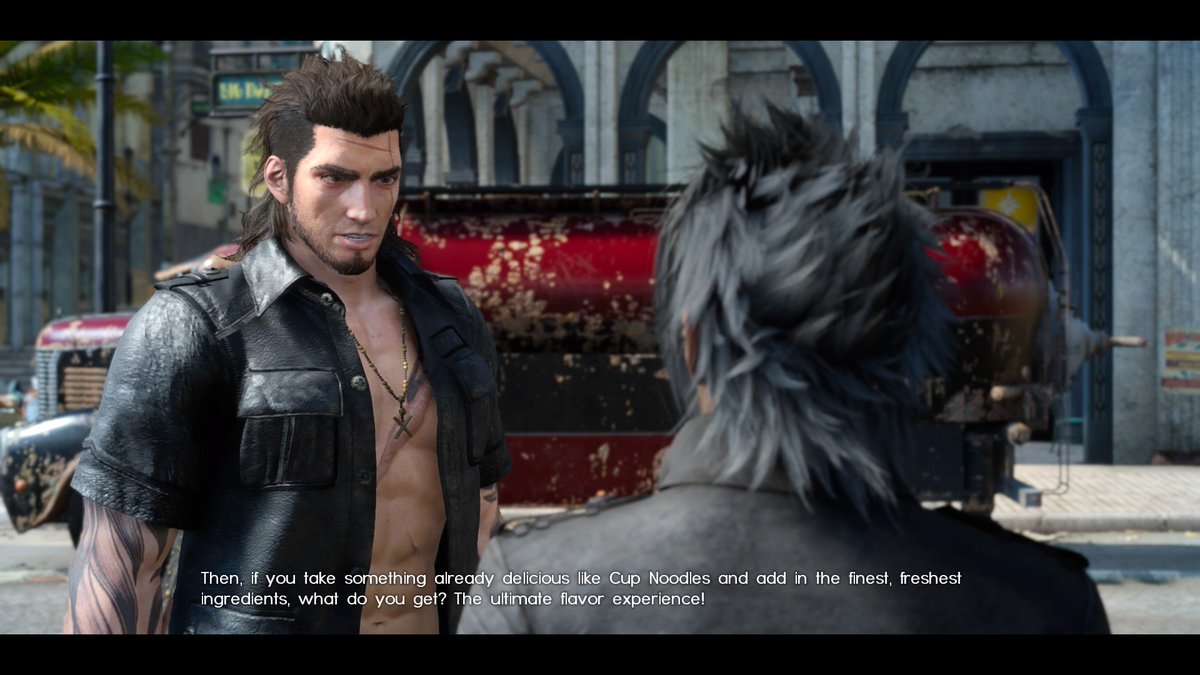 Jesus Square, how deep in the hole are you?
Cup Noodles; when you're broke and you need a nigh lethal
dose of salt
to choke back your pangs of mediocrity. Cup Noodles.
Also when you're a major video game publisher in it's twilight years and you need to recoup something,
anything
, to keep your white elephant feed. Cup Noodles.